Behaviour
Stapleford and 'The STEPS approach'
Cambridgeshire Steps is a therapeutic approach to positive behaviour management and is well established in our school. The Steps approach is based on the following principles:
Shared focus on inclusion of all children and young people within their educational settings
 A shared set of values and beliefs
 Open and shared communication
 A shared commitment to diversion and de-escalation
 Shared risk management
 Shared reparation, reflection and restoration
Staff at our school receive yearly training updates and our staff fully believe in the benefits a Steps approach brings to the wellbeing of our children and staff alike.
You can find more information about Steps approach in the leaflet for parents – see below.
With STEPS there is a focus on equity and not equality and we very much believe in giving children what they 'need' to learn. This is often linked to them developing positive feelings leading to 'pro-social behaviour' and sometimes additional support is required to achieve this.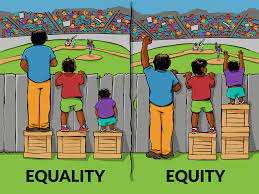 Our Golden Rules
We only have 3 Golden Rules which can be applied to many different areas of school life:
We are respectful, truthful and hard-working.
We look after people and property.
We keep hands and feet to ourselves.
Please see our Behaviour Policy below.
Jayne Hore, Deputy Head Teacher is the school behaviour lead
Anti-Bullying
At Stapleford, children have the right to be safe, enjoy and achieve and make a positive contribution to school life. Stapleford maintains a caring approach to all members of our school community and any form of bullying, physical, verbal, racial, homophobic, transphobic, sexist or any other type will not be tolerated.
Anti-Bullying Week – 15th-19th November 2021
At school we marked this important week with a range of different activities, including odd socks day and several workshops. The virtual reality session for Key Stage 2 children was a definite favourite.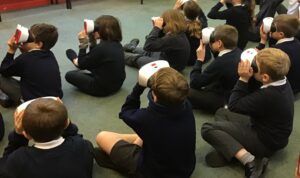 Anti-Bullying Ambassadors
On Tuesday 29th March, 20 pupils took part in an anti-bullying training session run by The Diana Award. The children in Year 3 and above, worked together and acquired vital skills to enable them to change the attitudes and behaviours of bullying in their school by building their expertise and confidence to address different situations, both off and online. The programme has a strong peer-to-peer focus, with trainers giving young people the skills and confidence to become Anti-Bullying Ambassadors to tackle bullying in their schools long after the training has finished. The Diana Award's anti-bullying work is recognised as world-class thanks to this sustainable approach. The training looked at bullying in different situations including face-to-face and online. At the end of the session, pupils made an action plan of how to approach bullying issues in school.
Commenting on the training Alice said, "I learnt what to do if someone is left out, how to include them and make them happy. It is great that anti-bullying ambassadors will be able to set an example to everyone else."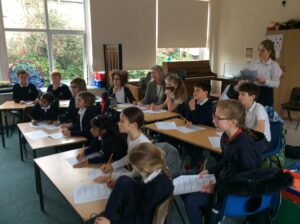 Please see the Anti-Bullying Policy and information leaflets below.