Welcome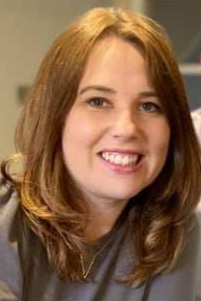 We hope that this website helps you to gain an insight into the values, ethos and practice of our school and how we work. We hope you will feel informed and able to get involved in school life.
Our school offers your child excellent opportunities within a supportive partnership. At the heart of the village, our school community is vibrant and friendly and we are continually developing and embracing an exciting future. We became an Academy in 2018 when we joined Anglian Learning Multi-Academy Trust. A commitment to provide outstanding education and learning underpins the Trust's ambition. Teamwork to achieve this ambition embodies the ethos of our school. As Headteacher from January 2023, it is an honour and pleasure to be leading this school into its next chapter.
Everyone working in our school takes their responsibilities very seriously. To have a positive influence over a child's education from Nursery to Year 6 is a real privilege. We encourage our pupils to develop as happy, confident and resilient learners who take growing responsibility for their learning and behaviour. Our goal is to create a strong ethos for learning. We are ambitious for our pupils and encourage them to be ambitious for themselves. We are a community in which all can succeed. Our school is an inspiring and exciting place to learn where passionate teachers and support staff develop children's curiosity and independence as learners. We are a very well-resourced school, with features that set us apart from other schools, such as a swimming pool and large grounds including a 'moat'. This enriched learning environment inspires our pupils to learn and grow.
Our recent Ofsted Inspection (2022) highlighted that "Pupils say that school is a happy and safe place to be. Pupils enjoy talking about what they have learned. They are proud of their work, and they are proud of what they know."
On my first ever meeting with the Stapleford School Community, I was struck by the friendly feel and the supportive and inspirational environment offered to every learner. We have a published admissions number (PAN) of 30, and Cambridge Local Authority handles all admissions to the school. Should you have any queries, please do not hesitate to contact Mrs Jane Groser our Office Manager.
It would be our pleasure to welcome you to our happy school where children thrive!
Laura Rawlings, Headteacher